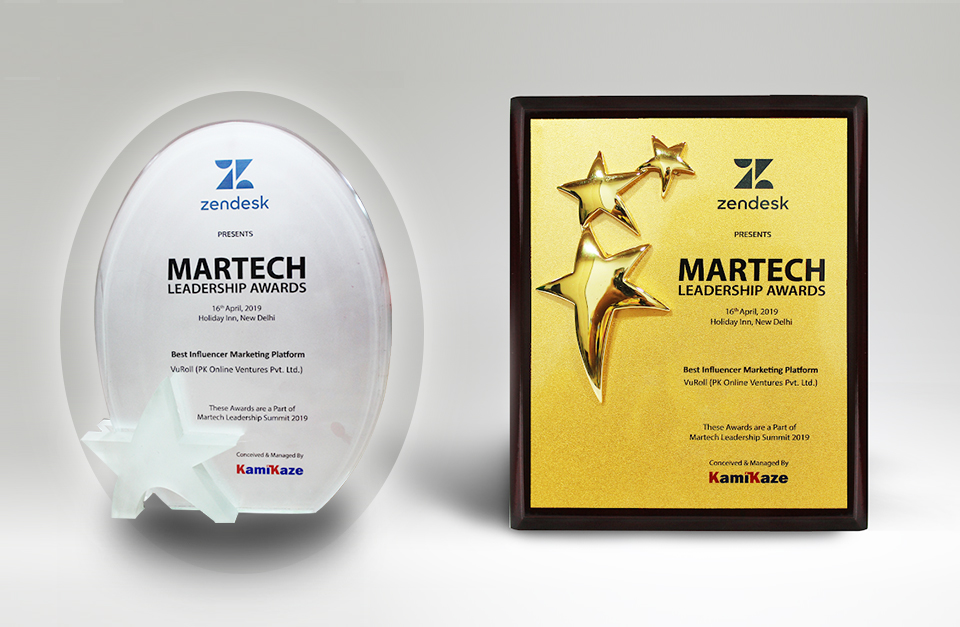 Vuroll, India's largest DIY Social Engagement Platform was awarded with the prestigious,''Best Influencers Marketing Platform'' by the Martech Leadership Awards on April 16th 2019.
The milestone was long awaited but we are extremely privileged enough to receive this award. With an excellent team efforts and perseverance, we believe there are much more accomplishments that are around the corner.  For now, we believe in the mantra of collective success and right action at the right time. Any milestone is possible with the mind and that's how we only know how to weave the magic of success.
VuRoll is a holistic and integrated platform tailored to cater all Social media marketing needs of Businesses and empower them to acquire more customers. We are close-knit team of creators, technologists and marketing enthusiasts whose skills are matched by our dedication.
Our vision is to empower Brands with tools to enhance their marketing efforts in a more integrated and holistic way. Started as an Influencer marketing platform we built supporting tools to run campaigns in a more strategical, measurable and performance driven manner.
With 10000+ Influencers all across the country on-board, you will never be short of voices to back your Brand!So what are you waiting for?
Click, Connect and Promote.