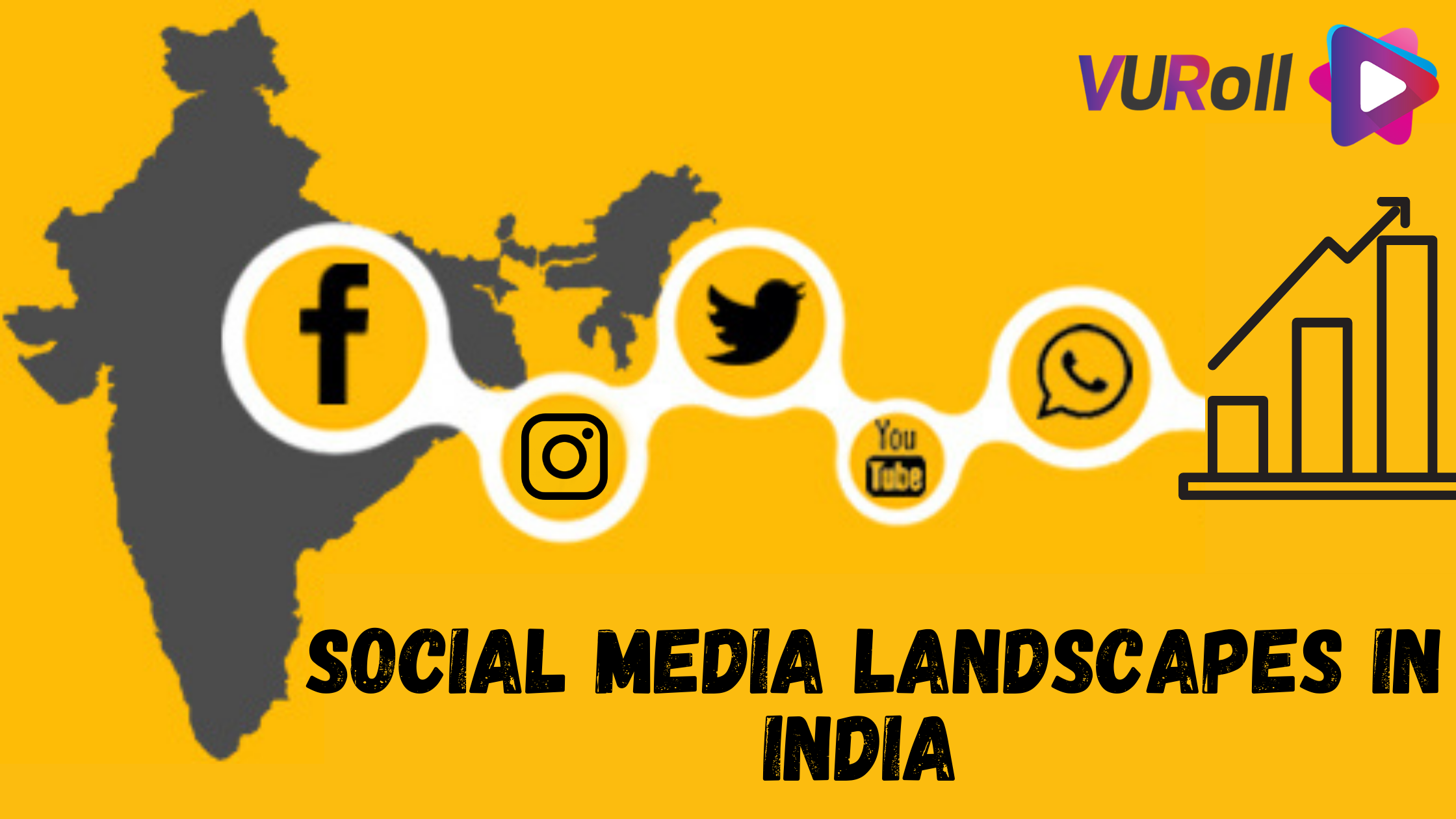 With the deeply rooted internet connectivity across the people, the numbers of social media consumers in India are growing at rapid rate. This growth has also been fueled by the Indian government – sponsored Digital India Initiative. The year 2020, which witnessed the pandemic due to covid-19, made the extensive usage of social media to acquire maximum information, to express themselves and various other new topics and conversation began highlighting on social media in India. With the increase in social media users, the digital ad spends also increased. According to some sources, this growth and various trends will continue in future. Having said that, let's take a peek at the Digital and social media landscapes in India, in detail.
Indian Landscapes is divided into two parts – Urban and Rural and surprisingly both the areas have witnessed the growth of internet users. There were 624 million internet users by the end of January 2021. It's of no doubt that the Indian market is the second largest online market after China. The majority of Indian internet users use internet on Mobile, taking advantage of cheap mobile data and alternatives for expensive broadband and WiFi connections. Indian users consume about 11 GB of mobile data, which is the highest globally, ahead of markets like China, US, France, South Korea, Germany, Spain etc. In India, the overall data traffic surged by 47% in 2019, with continuous 4G consumption.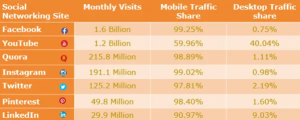 By looking at the above data analysis, it's quite obvious that Indian users have downloaded more apps than users of other countries. In 2019 only, over 19 billion apps were downloaded by Indian users, which resulted in approx 195% growth over 2016 data accumulated. The Indian users spend about 17 hours on social media platforms, more than users in China and US. It is estimated that in 2021, there will be around 448 million social media users in India, which embarks a significant increase from 2019.
From the above data, we can deduce that Facebook is the most popular social networking site in India. In 2019 only, there were about 270 million Facebook users, bagging India the title of "Largest Facebook User Base" in the world.
Indian Premier League (IPL), one of the most famous cricket events, which is religiously followed has the largest attention out of all cricket tournaments worldwide. Their fans showed a keen interest for every single details of their favorite team, due to which the teams registered more than 59 million likes on Facebook only and about 81 million followers on Twitter. Majority of audience are the youngsters with the age group 18-24 years, which accounts for 97 million users in 2018.
ACTIVE SOCIAL MEDIA USERS IN INDIA
Now, when we have the ease of Internet access, the number of social media users in India will be increasing to 448 million by 2023, which in 2019, stood at 330 million in 2019.
According to a report, in India, around 290 million active social media consumers browse the sites on their mobile devices. While the median age of India is 27.1 years, the main contribution for social media usage comes from Generation Z and millennials. To bifurcate, 52.3% of results registered from millennials, 28.4% results from Gen Z and 15.1% are from those aged 35-44. 97% of Indian internet users use internet to watch videos online.
Out of all the social networking platforms, Facebook and YouTube are the most famous one, with Amazon and Flipkart are famous for Online shopping portals.
While these apps are popular in their niches, the entry of Whatsapp in Indian market changed the face of messaging service, just doubling the app usage, in urban and rural areas in recent years.
DIGITAL AD SPENDING
Digital Advertising involves the ad-spend on video across various digital formats on social media, on leading platforms like YouTube, Gaming, news and other websites. Amongst all the fastest growing digital advertising formats, share of video formats is highest.

Now, let's peek at some names.
Top Facebook Influencers in India
Sandeep Maheshwari – 15,805,618 Followers
Varun Pruthi – 12 Million Followers
Sahil Khan – 2.6 Million Followers
Amala Paul – 7.6 Million Followers
Shah Rukh Khan – 29.3 Million Followers
Deepika Padukone – 34 Million Followers.
Salman Khan – 37 Million Followers.
Virat Kohli – 37.1 Million Followers
Priyanka Chopra – 40.05 Million Followers
Narendra Modi – 44.4 Million Followers
Top Instagram Influencers in India
Sidhu Moosewala – 4.9M Followers, Engagemet rate – 16.70%
Shehnaz Kaur Gill – 5.8M Followers, Engagement rate – 10.90%
Yuzvendra Chahal – 5.9M Followers, Engagement rate – 11.30%
Darshan Raval – 6.7M Followers, Engagement rate – 7.10%
Shirley – 6.6M Followers, Engagement rate – 6.80%
Ashish Chanchlani – 9.3M Followers, Engagement rate – 12%
Carryminati – 10.1M Followers, Engagement rate – 18.80%
Bhuvan Bam – 11M Followers, Engagement rate – 7.20%
Nora Fatehi – 18.2M Followers, Engagement rate – 5.10%
Riyaz – 10.2M Followers, Engagement rate – 6.20%
Since we are talking about social media landscapes, let's not forget to mention the rise and worldwide popularity of Influencer Marketing. It has gained a widespread popularity and players like VURoll are established in this niche.
Have any more statistics other than the one mentioned above? Share with us!
*Sources: sannams4.com, SEMrush, App Annie, Statista reports 2019,  Internet & Mobile Association of India (IAMAI), GlobalWebIndex