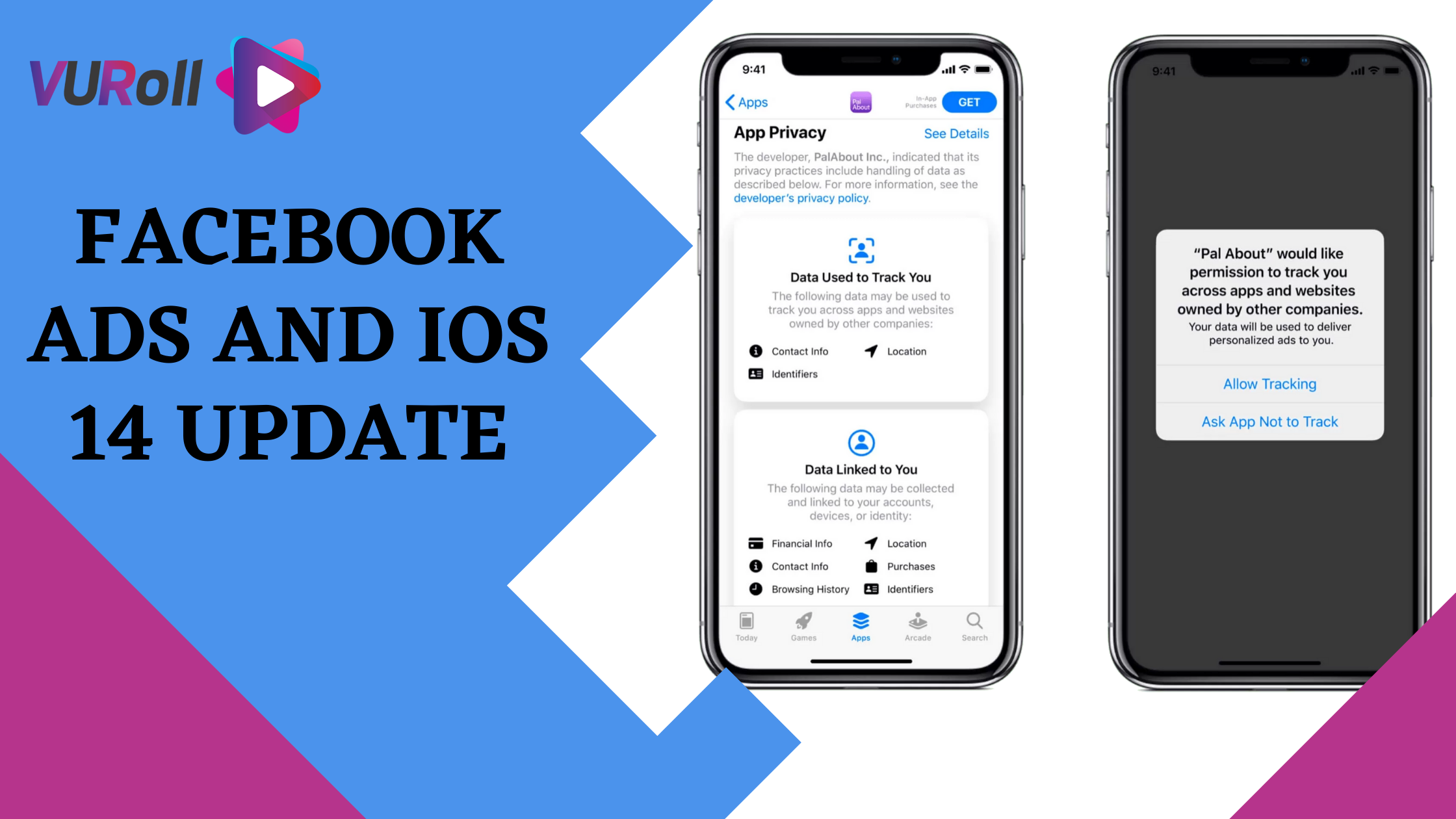 Year 2020 has transformed the way consumers have turned towards Facebook for promotion and advertising. Along with all other updates, one update came from the Apple – iOS 14 Update. In 2020, Facebook started prompting the impact of iOS 14 on Facebook Advertising. Starting with a small alarm, this has now turned into a siren, causing Facebook to push the advertisers to make swift exertions as various iOS privacy overhaul are expected to adversely impact advertising, which includes various metrics such as Targeting, Delivery, Measurement and Data Reporting.
What These Shifts Mean for Your Business
The upcoming policy updates from Apple requires the App Store Apps to seek permission from iOS 14 users to track their activity through Websites and App. In the current setup, there is no limit or restriction on what Facebook pixel can track after someone clicks on an Ad. With the rolling out of this policy, advertisers will be able to track and report upto eight events per domain. In addition to this, the extent of the limitation will rely on the fact if the user opts-in or opts-out the data collection. With Opts-in, Facebook will track upto eight events and in the case of Opts-out, only 1 event.
In order to comply with these policy changes, advertisers will have to verify their domains in Business Manager and define the priority for their top eight events for optimization. This is important in case the user opts out of the data collection, because Facebook will only track one event (which is of the highest priority) after clicking the Ad.
In addition to the further changes, the default attribute window for optimization will also change from 7-Day Click and 1-Day View to only 7-Day click, indicating that Facebook will be having limited data in their possession to optimize. Also, limited visibility will result in reduction of custom website audience size, and increase in audience overlap.
How will it affect the Reporting and Attribution?
When you are relying on the pixel for the data, you can expect to be delayed and incomplete. Only the highest – prioritized completed event will be reported (for e.g., a completed "Purchase" event by an Opted-Out user, in this case the "Add to Cart" event will be not counted in for reporting). Facebook also have delay in reporting of Data for 24-48 hours, especially for offsite conversions through the users who are using iOS 14 version. Aggregated Data will not comprise of ability to breakdown data by demographic.
While these activities will keep on executing on your website, no all activities will be reported, so you can experience some decrease in the results reported. Taking into account the changes and limitations to reporting, ad efficiency will also likely to experience a decline. As its typical with these tech giants, benchmarks are set by the previous campaigns will not be relevant in comparison to the performance of the campaigns executed after the implementation of iOS 14.
Measurements from Brand Side….
In order to be prepared for the roll out of iOS 14 update, VURoll recommend below actions to be taken by the brand:
Verification of domain on Facebook Business Manager, if you have not done it already.
Identify the eight conversion events for your domain, which you want to be shared across all accounts you are advertising. You can make changes in these events through Events Manager. One thing to note here is that when an event changes, advertisers will be able to use the updated events 72 hours before the campaign.
Make an audit of the current targeting strategy to confirm which audiences, that you are currently targeting, will be hampered by this update and define the alternative audience to use going forward.
Implement the Facebook's conversion API on priority.
Continue to make the complete use of your on-site web analytics and get the additional information and insights when looking for referred social media traffic.
Go through the Facebook's iOS 14 checklist comprising of changes to web events.
Along with these, stay updated with the changes happening in the Facebook ads, so as to not miss any important update which is important for your organization.