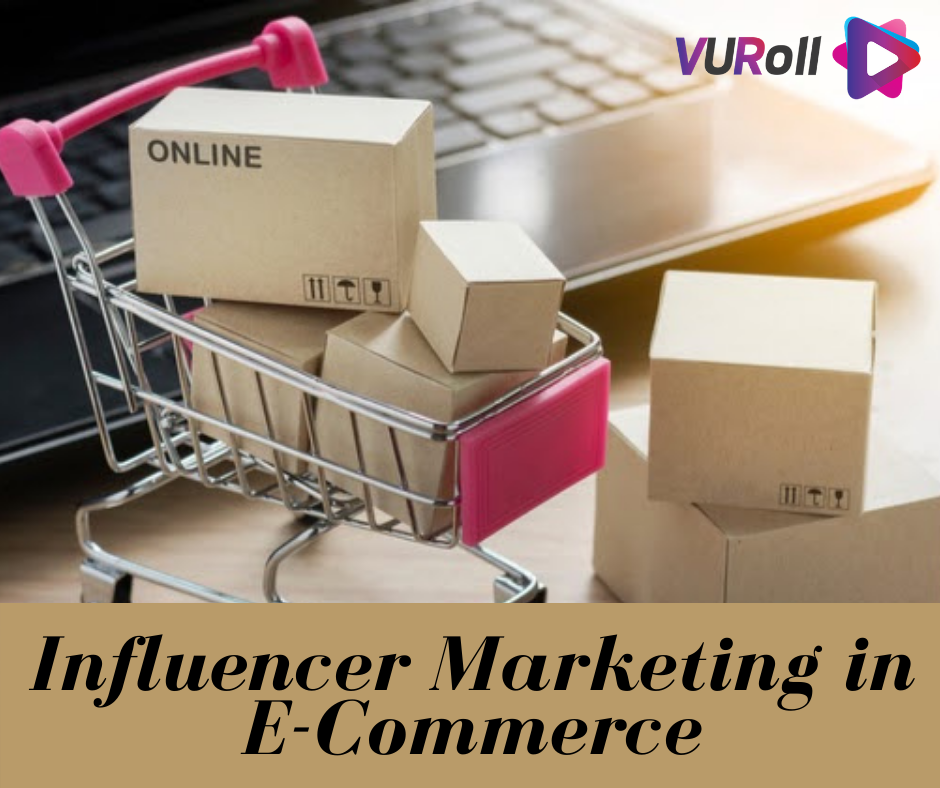 Although, this title clearly states the content of this article, we have broken down this article into three major pillars – "Who is an Influencer ", "Importance of Influencer Marketing in Ecommerce" and "What Scope does it add to this ecosystem". Let's dig out this further.
Who is an influencer?
Being an influencer does not necessarily means having a blue tick on the account, or a volley of followers. The primary factor of being an influencer is to play a key role in business decision making and influencing people to make a purchase. Being an influencer is all about having dependability, authenticity, and having an indestructible circle of trust. 
Creating a circle of trust, that's the true power of being an influencer. And in the ecommerce system, influencing people to make the purchase is the true game. Let's Figure it out.
How is influencer Marketing used in Ecommerce?
Former business executive and author Seth Godin has said, "People do not buy goods and services. They buy relations, stories and magic.
Everything which is done for Ecommerce Brand – building ideas, content strategy, execution, everything has to be magical. This is simply due to the reason that demand for responsiveness across marketplaces is at a huge boom and obviously, customers are always facing the issue of who is genuine and who is counterfeit. 
The role of influencers starts here. We have some statistics listed down here, which will showcase why influencer marketing in ecommerce ecosystem is so popular:
According to an

Elite Study

, only 1% of millennials trust advertisements, whereas 33% of them trust blog or video reviews before making a purchase.

In an Adweek reports

that, in 2016, 40% of people made a purchase seeing an influencer use a product on leading social media sites like Facebook, Twitter, Instagram and YouTube. 
Interesting facts!!! We have already mentioned earlier that influencer marketing is about making connections and building trust with your audience. When your audience feels that connection, they surely make the purchase and also, spread a word about the product, brand and your profile, thus doing word of mouth marketing in disguise?
Here, I'd like to elucidate with an example. VURoll was roped in by Mittal Teas to promote their herbal tea products. VURoll executed their influencer marketing campaign, with influencers promoting their products, increasing the sale and creating brand awareness. 
Does influencer marketing impact Ecommerce Industry?
The answer is yes! The future of influencer marketing projects towards the brighter side, owing to the expansion of internet services worldwide, deep penetration of technology, intensifying acceptance of social media and the way influencers are able to influence audience. 
A trusted influencer can change the face of your brand, generate sales rapidly, recover marketing ROI and, finally, creating a brand awareness. It will be wise to say, that since influencers marketing works on the trust and credibility of a person, and influencing them to go all the way around making the purchase, social media channels and content boosting will always go in tandem. 
As long as we have the power of social media and quality content to influence us, influencer marketing will always be treated as king by ecommerce brands, to structure the consumer's sentiments, and create a way forward to showcase certain product or service. Influencer marketing has now gripped the roots of Ecommerce Ecosystem.