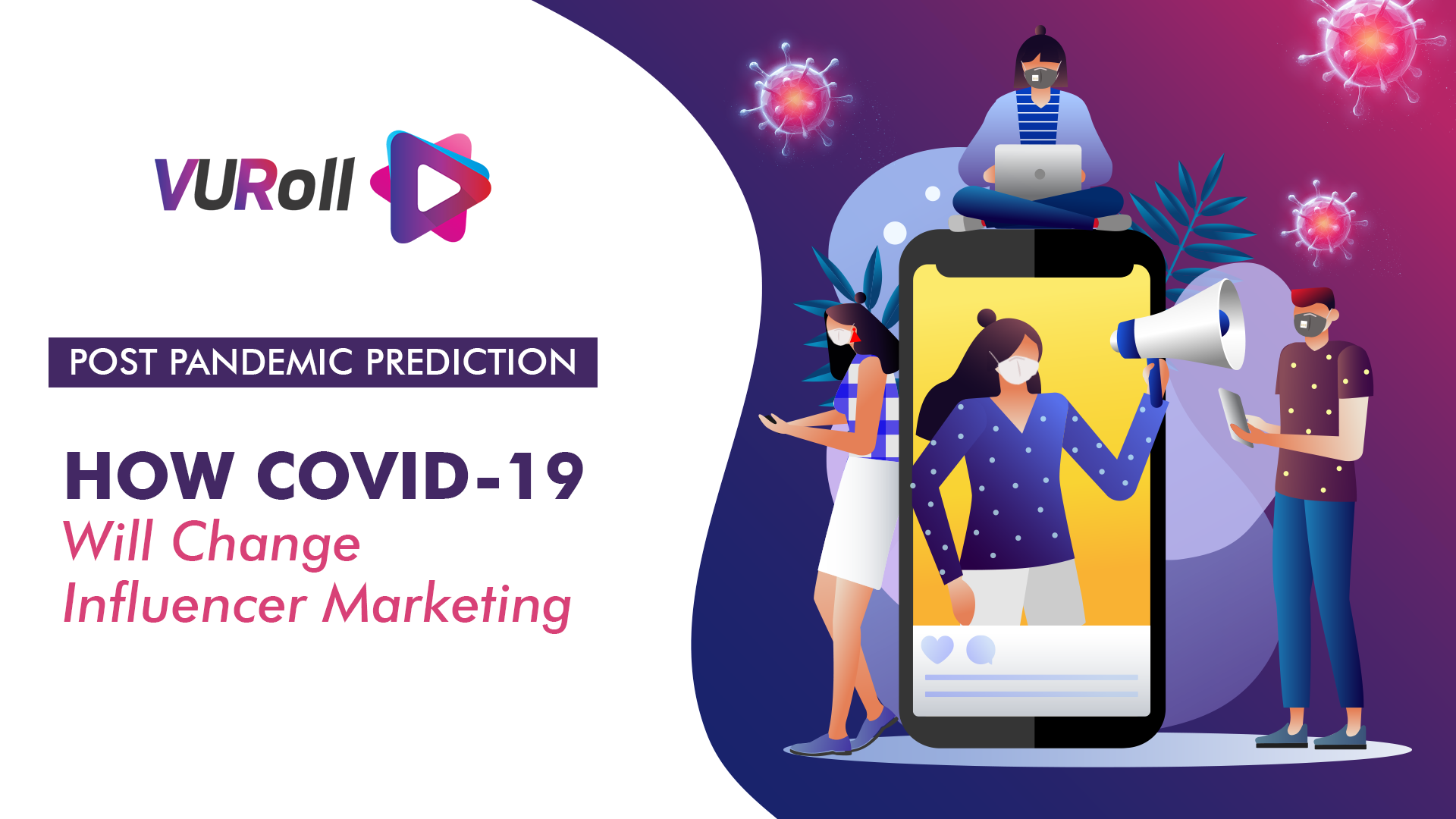 COVID-19 has shocked the world and sent economies turning. Numerous organizations are battling to endure, and marketing will be a fundamental part of their recovery. Since this pandemic has forced many brands to pause their production, the advantage of social media influencer marketing on different platforms like Instagram, Tik tok, etc
But still, the question arises- How Covid-19 will change the practices of Influencer Marketing? What will be the future of Influencer Marketing post-pandemic? The answers are subtle. Influencer marketing is about creating a rhythm between an influencer and their audience. Influencers and even branded content creators can decrease a huge amount of issues faced by customers during the pandemic.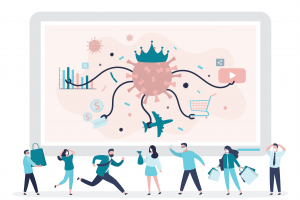 According to the India Influence survey report, over 95 percent influencers anticipate a dip in earnings in 2020 in this pandemic while 72% influencers are confident that influencer marketing will find its feet gradually after the lockdown by leading brands of the country.
Click here to read more: – WHAT IS INFLUENCER MARKETING IN 2020
In recent years, lifestyle influencers have developed as their very own class. Sponsored product deals and brand collaborations make the value, and the perks include free trips, designer clothes, and solicitations to stylish events.
To redesign the strategies, influencers need to shift their marketing pennies to reach out to people where they are and where we predict them to be, in the upcoming weeks. It's a good and right time for that.
Marketing Necessities Over Novelties
During this time, we're observing a significant shift in needs for both ourselves and the individuals around us. As the budget stiffens, people cancel various membership programs, cooking at home like never before it's too soon to know the full influence this pandemic will have on organizations and products.
In response, influencers need to outline their marketing techniques as they move through the following next few months. If you're selling something, it doesn't imply that there's no market for your product – it means to reframe your information, and conveying that move to your audience will be vital.
Click here to read more: –THE EVOLUTION OF INFLUENCER MARKETING
People Might Excuse, But They Don't Forget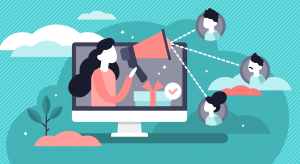 The unforgiving truth of the present media landscape is that each business is under a magnifying lens for how they treat their representatives, the precautionary safety measures set up to ensure clients, and how they reframe promoting endeavors amid COVID-19 concerns. This is an important reality to consider while looking at marketing and pulling together your influencer endeavors.
Authentic Information
Potentially the most significant piece of this riddle is the legitimacy of your image. Influencers have experienced harsh criticism consistently in recent years for airing tone-deaf marketing messages to their audience. The magnificence of this essential move is that individuals can see a bit of themselves in your marketing campaign, and this will undoubtedly become more genuine during and after a pandemic.
All In All, What's Straightaway?
There's no uncertainty that influence will continue to be a massive channel for advertisers after COVID-19, yet a move in execution for influencer marketing strategies is fundamental. From choosing the correct influencers as the essence of your brand to crafting proper information, remind yourself to remember what customers need at present and will require like never before when this is finished: authenticity, truth, and compassion.
If you're interested in reframing your influencer marketing endeavors, connecting with VURoll, content creation services, provide you with influencer marketing assistance to a significant number of our customers. We couldn't want anything more than to assist you with making a real, meaningful, influencer marketing strategy for your brand.