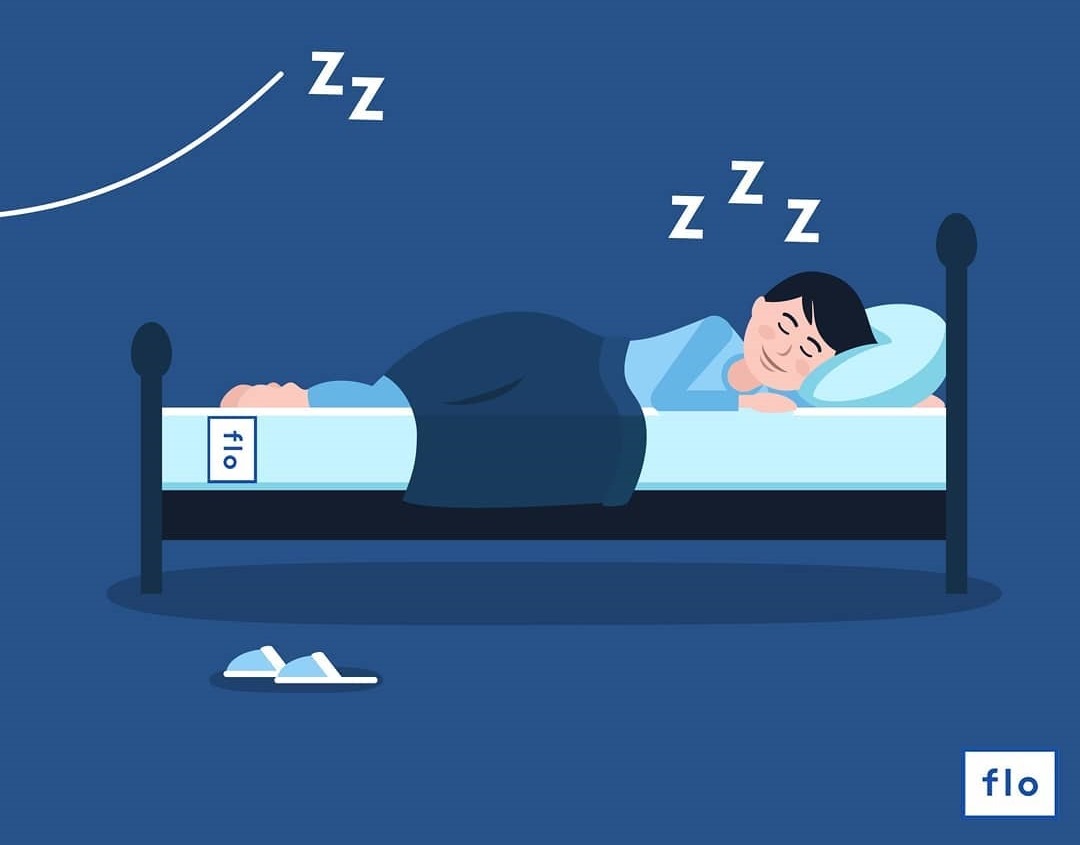 Flo Mattress is a company which sells mattresses online. But, more importantly, they sell an experience that will get etched into your memory forever. Their special mattresses are re-engineered to meet your demands of a comfy, durable and affordable mattress.
What makes Flo Mattress edgy is the fact that they have made mattresses easy to shop, ship and return. This was not the case before Flo Mattress entered the market, as customers usually faced tiresome days of hunting down the perfect mattress based on their individual needs. Not to mention the efforts which go down once a mattress has to be returned later due to unmet demands or defects.
Their mattresses include a base (support) layer of foam that they've created themselves called Flo Responsive Foam. Additionally, they offer a 100 nights trial and a full refund in case the purchase is deemed unsatisfactory.
The mattress is delivered neatly packaged in a vertical box that can be easily handled and transported. Flo Mattress also offers an industry-leading 10-year warranty on their mattresses.
Influencer Marketing Campaign For Flo Mattress – Assisted by VuRoll
Flo Mattress and VuRoll came together to launch a campaign wherein the former brand leveraged the power of influencer marketing to boost their social presence in order to reach a diverse set of audiences.
Campaign Insights –
The influencer marketing campaign set-up by VuRoll was aligned with the brand's requirement of reaching an untapped audience positive ROI generation by introducing influencer based creatives on YouTube.
Campaign Highlights –
YouTube was the channel of choice for this campaign as the campaign was based on a product review by either unboxing or speaking about the features and benefits of using the product in an engaging tone and format.
VuRoll was actively involved in recruiting highly engaging influencers from our vast database of influencers segregated according to their channel of choice and niche.
A total of 16 influencers were onboard for the project on the basis of their engagement metrics. Our team of experts designed the flow of campaign such that the brand and the product would get a subtle mention which would trigger traction on their YouTube channel. The influencers were able to create insightful videos endorsing the mattress while also sharing their user experience with the audience in a relatable manner.
The below snapshots are fetched from Youtuber – Ankit Singh's channel. He has 41.4k subscribers and his video was able to garner more than 71k views within 2 months. His channel includes reaction videos, QnAs, and videos covering other shenanigans. He effortlessly explained the mattress features and benefits along with the unboxing of the mattress.
Here is how he managed to pull viewers attention towards the mattress in his video creative –
After going live with the videos and other creatives, Flo Mattress was able to leverage the brand mentions in the form of hashtags and verbal mentions by the YouTuber.
Then we had influencers like Devdutt, with 37.7k subscribers, his style is more laid back and playful. He showcases the mattress's ability to contain the movement in a close range and not let the person sitting on the farther side feel any movement whatsoever, hence, no sleep disturbance in case your roommate leaves early for work.
Youtuber Shalini Srivastava's Mattress Unboxing Video
Flo Mattress and VuRoll have been able to create a successful campaign and the influencers were pleasantly surprised by the top-notch quality of the mattress, hence practicing authentic advertising through their YouTube channel.