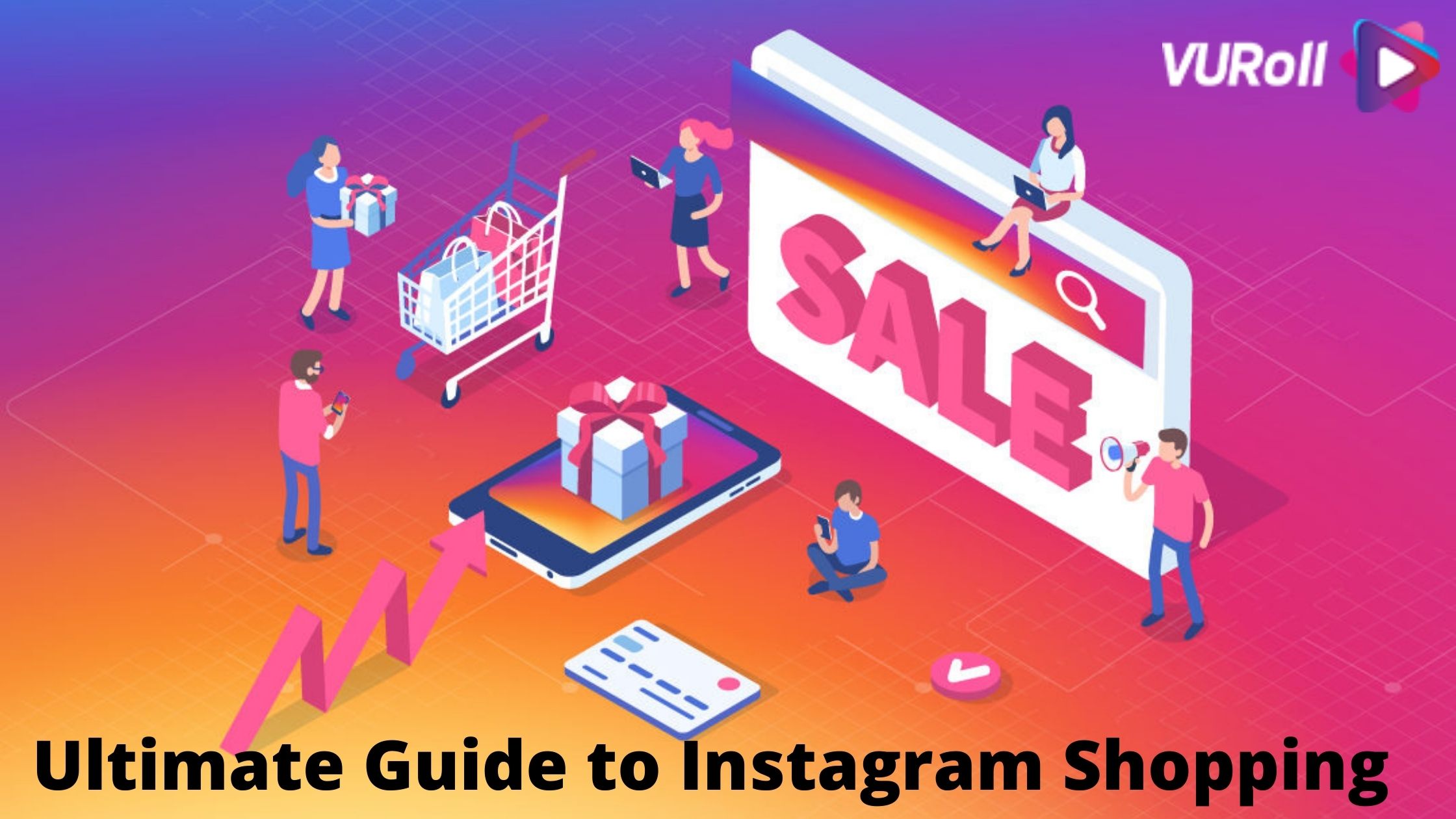 Today's people love to share their daily lives online, allowing the world to have a sneak peak. 
Out of the total population of 7.7 billion people of the world, a massive 3.5 billion people are active part of the online world, having access to all social media platforms. One such most important platform is Instagram. 
As per Instagram, this social networking site has 1 billion monthly users! And, its popularity is continuously rising. According to statistics revealed by Apple, Instagram bagged the title for second most downloaded app in 2018.
If you are a brand, then the rise of Instagram is wonderful news for you!
Why?
Well, now you can make best use of the platform and its advanced features to expand and market your business. After all, over 200 million Instagram customers navigate to at least one business profile on the platform every day. Along with this, 1/3rd of most-viewed stories on the platform come from brands and businesses.
And now, with the recent Shopping Feature of Instagram, your business can grow more on the platform. 
A quick statistics
Source: https://digitalagencynetwork.com/
More than 130 million Instagram users tap on Instagram shopping tags to get more information about their favorite products. Additionally, 1/3rd of the users prefer online shopping.
This shows us two noteworthy trends to keep in mind. Firstly, the majority are now using social media platforms to seek more and more information about various brands and their offerings, and not just to stay connected with your friends and family.
And secondly, online shopping is facing the rise. Taking into consideration the fact that how much today's shopper prefers convenience, it is good to predict that online shopping, primarily through social networking platforms like Instagram, is on the verge of expand.
Setting up Instagram Shopping
To leverage the use of the Instagram shopping feature, you will first need to set up Instagram shopping and get it approved.
When setting up Instagram shopping, below are some things to keep in mind:
Instagram's latest version to be downloaded

Convert your Instagram account officially into a business profile

Assign yourself the role of admin of a business manager account or page

Have a product catalog or online shop
Having a product catalog on a business manager account or a reliable website for your brand showcases your reliability to Instagram. Only after that, you can tag products on your Instagram photos.
To set up Instagram Shopping on your Instagram business profile, follow the following steps:
First, turn on Instagram Shopping, which requires approval from Instagram.

Go to your business profile and tap settings

In the settings, you will find an option for "Business." Tap it.

Proceed by tapping on "Shopping." However, bear in mind that this option will only appear if your profile has been approved for Instagram shopping.

If it's approved, you can tap continue and then proceed to link your product catalog to your professional account.

Press "Done."
For your Instagram account to get approved, you need to request the company to give you access to its shopping features. Your profile will be reviewed on various factors before approval.
To ensure swift approval, you must take care of the below factors:
Comply with both commerce policies and merchant agreements laid by Instagram

Have a connected and active Facebook page with enabled payment options

Your business should not pertain to the service industry. You must sell physical and tangible goods.

Ensure that your Instagram Business account is connected to your Facebook Catalog.
Once you have ensured that your brand suffices all the requirements for Instagram shopping, submit your Business Account for review by tapping on "Shopping" within Settings. You can expect few business days to get the approval.
Rather than dealing with the process on your own, it is much better to get an experienced Instagram marketing agency onboard, such as VURoll. This will help in avoiding any hiccups that may arise during the initial set up or final marketing phase.
What you get from Instagram
Instagram Shopping Feature limits to tag at most five products of your brand per image that is uploaded. Additionally, you can tag over twenty products per carousel. When the user taps on these tags, they will be able to make the purchase online. 
As a marketer, your role would be defining the catchy shopping captions for Instagram posts that effortlessly uses Instagram Tags. 
How to make the most of Instagram Shopping?
As we have already mentioned, if you are a brand, then Instagram is an excellent platform for you. Be it on the Instagram in-app checkout service or the Instagram shop now button, the platform offers a plethora of solutions for brands and users alike.
Below are the some of the best ways you can leverage and use Instagram shopping features:
Product Tags
If you are a newbie to Instagram shopping, understanding how the product tags work could be a tedious work. You can follow below steps to tag your products in posts and ads.
Select a photo of your choice. From the options, tap on "Tag Product" option.

If your photo has different products, touch each of them to put different product tags.

Select the product from the catalog and link it with your photo.

Click "Done" and then "Share."
Instead of limiting your product tags to just images and stories, you can also include it in captions of your posts. Regardless of your approach, ensure to make it seem seamless and relevant to your target audience.
Moreover, make use of product tags for those products or offerings that can be easily seen in the image or video you posted. This applies to the product's variation as well. For instance, if you are selling apparel, you must tag the same dress, in the same color, via your product tag.
Ads
To get the best advantage of Instagram shopping, you need to make sure that users tap on your tags or use the in-app checkout feature, and for this, you need to first sponsor or promote your products. There is no better way to advertise your product on Instagram than via ads.
Instagram offers various types of ads, which includes a photo, sponsored, mapped-guided, story, video, IGTV, and carousel ad. Photo ads are the most conventional posts that allow you to add different product tags in the caption. You can also select to upload a video (video ad) rather than one static post or a series of static posts (carousel ad). 
One disadvantage of using this type of ad is that it is only displayed to your followers. To get a better reach, you can go for a sponsored ad that allows your advertisement to be featured in the feed of your audience.
Moreover, since stories are generating best engagements and are mostly watched by followers, you can include your product tags in your stories or use the "Swipe up" feature to redirect them to the main product page. 
Instagram checkout
Instagram's In-app checkout feature makes the platform even more beneficial for brands. This feature enables the users to execute their purchase without visiting the brand's business page. 
This feature is bound to enhance the conversion rate and compel users for impulsive buying. Always remember, complex checkout process leads to high cart abandonment rate. Factor-in the above rule, Instagram has made the online shopping even more comfortable and easier, simply by eliminating the need to visit to another landing page i.e. business page of the brand. 
Another convenience of this feature, and by extension, to the brands leverage this feature is easy product tracking. Instead of remembering the different tracking numbers, all orders can be tracked in the App only. 
All in all, having a robust digital presence can be very beneficial to the brand. Acknowledging the fact that how powerful and convenient Instagram is for brands, ensure that you can leverage all the benefits this platform offers. 
Now that you have a complete understanding of Instagram shopping feature, you can begin providing the best experience to your customers!
 For more details, write us at www.vuroll.com