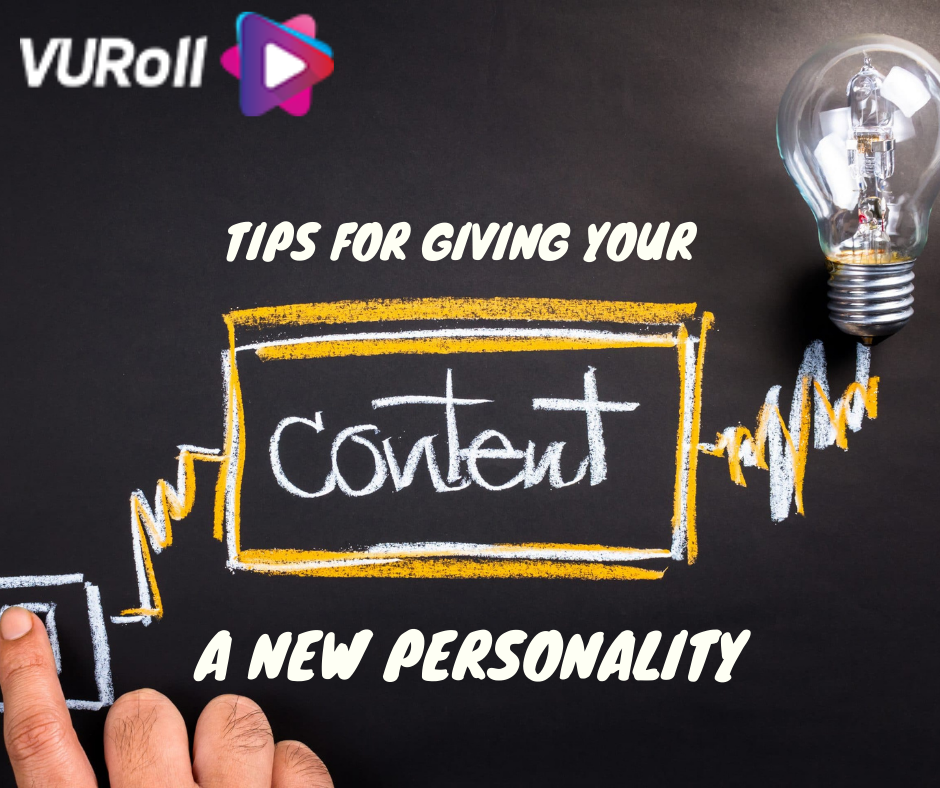 Can you tell what is the main and the most important question, which is included in every discussion about brand strategy? What should be the CONTENT?
Every strategy, activity, branding, promotion revolves around content, which is why they say: CONTENT IS THE KING
We have always asked "What should be the content?"…let's ask today "How should be the content"? Obviously, the reformed content will get your more eyeballs and engagements…which is the ultimate goal.
We have penned down some useful tips here on how to give your content a new personality. Enjoy the read along with that hot coffee in your hand!!!
1.Tell a Good Story:
More than the conventional read, people are more fascinated by stories. By stories, we don't mean "Once upon a time…." Thing, but a simple content which is a mixture of emotions, value and message.  After all, everyone likes to have their content being read for a longer time.
One simple trick here: Use an anecdote. An anecdote placed at right place and used in moderation, will definitely uplift the audience interest and attention.
2.Explicit and Emotional Response:
Recently, I saw an "influencer marketing" campaign, executed by VURoll for a brand "Easyfone". They launched a new device which can be used by kids, making them safe and secured. Now, just feel the emotion they depicted, about a mother's concern for their children.
Content that showcases some emotion; whether it is good or bad, fetch more response, than the ordinary content. 
Generate Tightening stories by:
Incorporate Strong emotional words
Speak out your stories to explicit specific response.
Shape your tone according to the emotion you are showcasing.
This concept will not only be audience striking, but have the chances of getting shared.
3.Ask Rhetorical Questions:
Only seeking information or telling the story makes the content boring. Want to give it a charge? Ask Rhetorical questions!!
Asking Rhetorical questions makes the content more like a conversation, in which your reader, though for a shot span of time, stops and shift their focus on the question.
The main purpose of rhetorical question is to give a different purpose to your audience: Letting them think about the message of your brand behind your question and persuade them to act.
Thought of the day: Use not more than 2 questions in every 500 words, to avoid overdose and making the conversation dull.
4.Think Formatting:
Let you inner artist come in limelight, in form of how you format your content. Give your readers a pleasure to read, by making good use of content formatting like paragraph spacing, bold, italics, and bulleted or numbered lists. This will make your audience realize that content is more interesting, no matter if the words are same.
Short tips:
Draft short paragraphs to prohibit your readers from getting bored. This is not a lecture…you know!
Use italics to draw emphasis on keywords, especially when making the contrast between words, likewise bold fonts. Try to use the bold fonts for headings and subheadings.
Make use of symbols like – (Dash) and () (Parentheses) to make a smooth content flow.
5.Increase your vocabulary:
It is not necessary for your content to match with Shakespeare's but enhancing your vocabulary up to the point where you have bank of words people don't on daily basis is a fantastic way to add value to your content.
But the same tip, don't flood them. Packing your content with too much high level language can make your reader lose interest and have you share of some "Desi Language".
6.Be Interested in your topic:
Imagine! Sharing content or telling a story in a very monotonous tone and with no emotions. You yourself will get bored and will lose interest. Same applies with your readers.
Before you write down your content, appreciate the topic you have and the same will reflect in your words automatically.
These are some of the tips to make your content more appealing and give a new personality. I am sure; everyone has their own tips and comments. Do share it with us and help us improve the quality of writing.