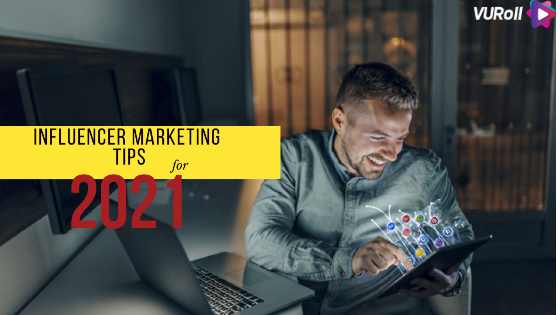 In this exciting and fascinating digital world, Influencer Marketing is becoming the hot and trending topic, and it's nothing new. With every leading brands and unicorns, incorporating this technique in their marketing strategy, it shows no signs of slowing down. In fact, according to some intelligence report from sources, brands will go to spend approx 15 billion on Influencer Marketing by 2022.
If this report to be believed, then brands and influencers will going to focus on changing their marketing tips in 2021, which we will discuss below for both brands and influencers separately.
Influencer Marketing Tips for Brands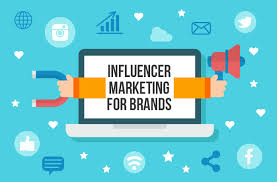 In this digital era, every big and small brand is opting influencer marketing to be on the top. But, are they doing it correctly? Below are some tips for achieving the most of the influencer marketing technique:
Knowing the objective: A campaign without an objective is a road without a destination. How to define the objective of the campaign? Here are some tips:
Analyze what other brands of the same niche are doing to gain more audience engagement
Compare and analyze which platform will suit the best for your brand marketing.
There are various campaign objectives like gifting, guest posting, sponsored content, brand ambassadors, discount offering etc. Do a quick analysis and decide which objective is suitable for you.
Finding the right influencer: Next comes the most important part; finding and selecting the influencers. Here are some tips:
Select the influencers on the two important factors: Reach and Genre
Look for well known names in the industry. They have the potential reach and high rate of engagement.
Do a check on the latest updates in the Industry and who is posting it. That could be a right influencer of your brand.
Evaluating the work/performance: Once you have finalized your influencers and made your campaign live, monitoring the campaign is next most important part. Compare the results achieved through your campaign with what was your objective, and then evaluate. Performance evaluation is defined on certain parameters like:
Have the required audience engagement achieved?
Have the deliverables being done correctly?
Have the deliverables being done on time
Optimizing the content: Optimizing the content is a very good practice to achieve the desired results. Here are some tips for content optimization:
Search for trending hashtags and include them in your content.
Make changes in your keywords. Remove the non performing ones.
Influencer Marketing Tips for Influencers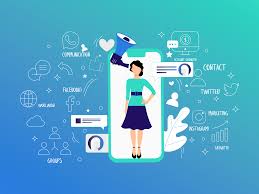 Now, that we have discussed some useful tips for brands for influencer marketing, let's discuss some useful tips for influencers.
Choosing the right brand: For an influence, choosing the right brand for the promotion is very important. Below are some tips influencers can seek before choosing their brand:
An Influencer's credibility is not defined by the number of followers on the platform, but with the rate of engagement. Choose the brand which is relevant to your niche.
Check for brand's profile on social media handles and analyze how the audience is engaging, what is the size.
Designing the content: Content is the king! Having a great content is important for the influencer to garner loads of engagement. What are some tips? Here it is:
Take a quick look on how other influencers in your niche are doing the content designing.
Analyze the audience engagement behavior on your previous content
Create attractive hash tags and content captions.
Focus on video content, as visuals attract more engagement.
Create eye catching imagery for static content.
Connecting with brands and influencers is very tedious task. That's where VURoll steps in. VURoll caters to provide in-depth solution to all the social media marketing requirements of the brand, channelizing the platforms like Facebook, Twitter, YouTube and Instagram.
Before you plan out your next influencer campaign, take these points into consideration and achieve the best of social media with influencer marketing.