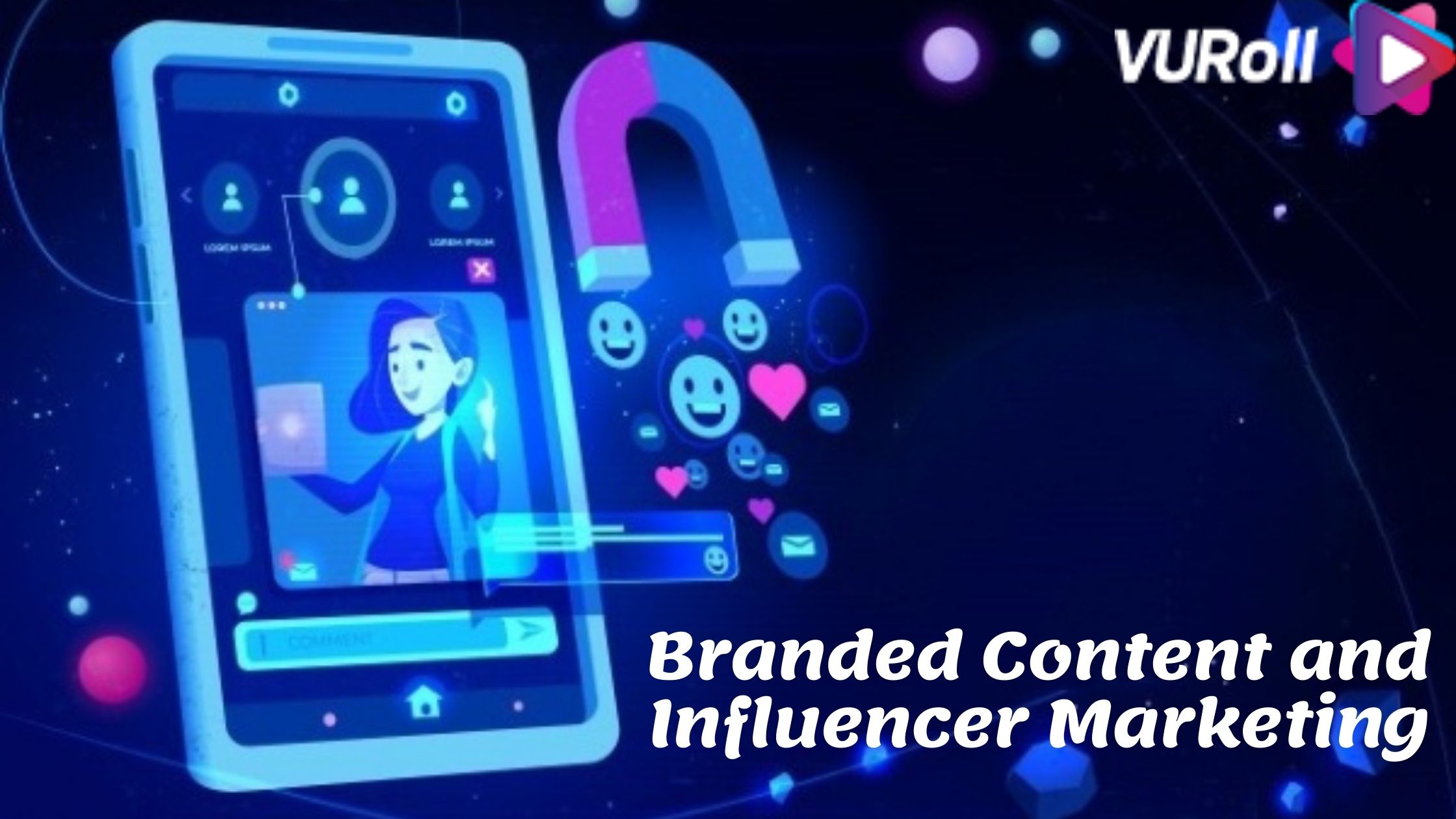 When it comes to marketing or advertising your brand or product, Influencer Marketing tops the checklist. Majority of brands are taking complete advantage of this medium. One of the best way to generate maximum impact through this marketing is through branded content tool and ads.
What do we mean by Branded Content?
Nowadays, brands collaborate with various A-list influencers to generate unique and user engaging content, which creates awareness for their brand. Influencers connect with brands on Instagram and other top social media platforms, for publishing the branded video on their handles in some monetary exchange. This form of content is known as branded content and it is straight away sponsored by brands. However, Influencers need to disclose the partnership with the brand, through the branded content tool. Branded content has now become one of the most important element in Influencer Marketing Strategy.
Why to use Branded Content ?
According to a survey of Facebook for Business, around 44% of Instagram audience gets to know about new products and services through Branded Content only.
Better Reach and Engagement: Although it is essential to post and share content on a daily basis, it is just not efficient to create a social media presence. It is when Branded Content comes in to the rescue, as it helps in reaching out to new audiences and bring your brand under the spotlight. This can be enhanced as branded content can be converted into branded content ads.
More Transparent and upright: Content Designers and creators invest their major time and effort in establishing a staunch community of followers. Therefore, brand advertising from the creator has a huge positive influence on the followers – In other words, Its digital word of mouth – Transparent and Dependable.
Optimization Space: The brand is able to see the results and numbers for your campaign in Facebook Ads manager, and these insights can help in optimization and generating better results.
It doesn't feel encroaching:

These posts or videos gets embedded in our feeds so easily and effortlessly, and hence viewers don't feel obtrude or invaded. The adverts are very much personal, like a trustworthy companion, giving you a recommendation.

Gives effortless Shopping Experience:

It's easy for audiences to make purchase of your product, without leaving the Instagram page with the help of Shopping tags and content ads. Users get attracted to branded content easily.

Establish Emotional Content:

Nowadays, storytelling is in trend, and our modern day influencers are perfect storytellers. When they speak about your product, they build a persona and a story around the brand, connecting with people emotionally. It's extensively hard to achieve this kind of effect in other advertising forms.
Branded Content Tool for Instagram
Connecting with Instagram brands is a great tool for marketing today. The objective for branded content is to assist influencers and brands to come together onboard. It helps in attaining two things:
Influencers disclose their partnership with brands while presenting their content, which is showcased with a "Paid Partnership" tag on the Page. This creates the transparency with the followers.
Brands can have access to insights of the performance of the content (Video/Image), helping them in driving to better future decisions.
Post enabling the branded content tool, all the posts will harbor a tag "Paid Partnership with (Brand Name)". This will land the followers to the page, as it is related to Instagram account.
Scope of Work with Branded Content Tool
The brand will have the access to all the activities, like who all can tag them using the tool, and they can authorize any A-List Influencer as Branded Content Partner.
From the brand's Facebook page, all the insights and analytics of the branded content can be fetched. For the posts, the engagement and reach can be trailed, and for the stories, taps, replies, profile visits can be tracked. One of the most effective way to boost up the ROI and reach is to convert the branded content into ads, which can be done through Facebook Ads Manager.
Get Started with Branded Content Ads
The content creator and the brand need to make some settings in order to make a partnership, if they are collaborating for the first time. Once these settings are made, the brand needs to approve the creator's permission to tag them. For doing this, creators must have an Instagram Business Account.
Here are the steps for doing this:
Navigate to Instagram's account settings and select "Branded Content". Once done, a toggle by the name "Require Approval" should be turned active. After this, the creator's handle can have listed in the "Approved Accounts'. Click "Done" after completing these steps.
Next in the list is to promote the branded post. The Influencers should ensure that the "Allow Business Partner to Promote" option is enabled, which they can find under the tab "Advanced Settings"
Once this is done, now the brand can create the ads. Some of the ad objectives available here are Brand Awareness, Video Views, Reach, and Post engagement.
Navigate to Ads Manager and set up the campaign. In the 'Ad Set' section, Tap the 'Use Existing Post' option. Select the creator's post under 'Branded Content' and click 'Continue'. The Ad can be setup once the preview looks fine.
What are the Takeaways?
A majority of brands are incorporating Influencer Marketing as a pillar for their Marketing Strategy and Branded Content is the most efficient and effective way to do so. Branded Content Ads boost up the engagement and reach, as they reach out to people who are beyond the Influencer's following list. Facebook Business Manager gives liberty to customize your ads for relevant and custom Audience, Interest Groups, Demographics. Branded Content comes with endless possibilities, and it helps brand by building a credibility and integrity with their audiences and followers.