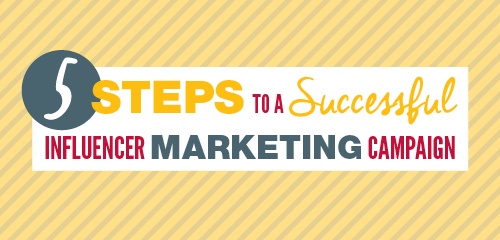 Digital marketing with the influencer is trending nowadays. Influencer marketing has a better performance rate as compared to other marketing strategies.
Influencer Marketing is the secure method of executing a campaign as it doesn't involve loss of any major resources.
In this article, I am going to talk about some very important point which needs to be taken care of while executing a Successful Influencer Marketing Campaign.
Right Influencers
Identify ideal influencers related to the category of your Product or Brand.
Partner with more creative ones instead of falling for famous ones. You can check their previous work for better understanding.
Micro influencer will be more engaging and can provide you higher engagement and reach as compares to the cost of famous one's cost. So, you get more ROI in less expense.
Goals
Before executing the campaign set your goals and objectives which you want to achieve.
Set your goal and specific objective of the campaign.
This will help you to set the budget which you should set to reach your goals.
Keep target(KPIs) in minds to measure the effectiveness of your campaign.
Some popular goals: –
Reach
Views
Engagement Rate
Followers
Sales
Content
Let the influencer do creative part of the campaign. Influencer will create engaging and relative content because influencer knows their audience better than the brand.
Tracking
Track Influencer's performance
Analytics
Analytics of your campaign